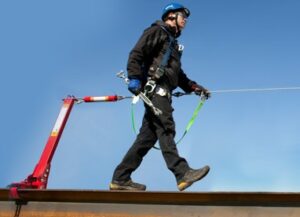 The fall protection certification offered by Trinity Safety meets all the training requirements set out by the Canadian Standards Association CSA and exceeds the requirements set out by Saskatchewan OH&S. The Trinity Safety Fall protection is recognized and accepted by all major Saskatchewan employers including the Co-Op Refinery, K+S, Mosaic, Husky Upgrader and Cameco.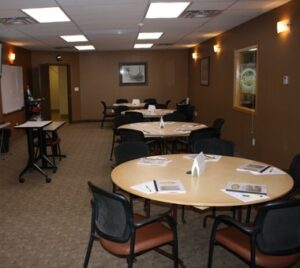 The classroom is spacious, bright and climate controlled, with plenty of room for the practical portions of Energy Safety Canada and Fall Protection. Large whiteboards and big screen TV's enhance the learning experience as well as displays of antique equipment and future prototypes.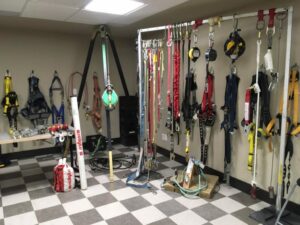 Students will be trained with modern, clean, certified equipment that is relevant to their specific work needs. Self-contained breathing apparatus are from Mine Safety Appliance Corporation and are the brand predominantly used in the oil, gas and mining industry. Respirator masks are cleaned on site as per manufacturer's specifications after each use. Rescue tripods, davit arms, and winches are all certified annually. Gas monitors are functional and calibrated daily. Trinity Safety offers students the best equipment in Saskatchewan.