PAL Firearms Certification Course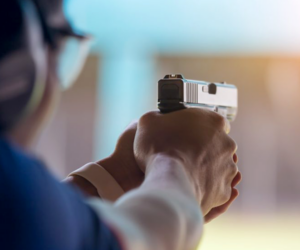 Your Premier Firearms Training in Saskatoon
Looking to legally possess a firearm in Canada? The first step is obtaining a valid Possession and Acquisition License (PAL). Enroll in our comprehensive PAL Firearms Certification Course to ensure you meet all the necessary requirements to become a responsible firearm owner.
Choose From Two Expert-Led Courses
1-Day Non-Restricted Course: Ideal for those seeking knowledge and certification for non-restricted firearms.
1-Day Restricted Course: Designed for individuals aiming to expand their knowledge to include restricted firearms.
Our Certified Instructors are here to guide you through a rich curriculum covering all essential aspects of firearm safety and handling. The course content includes:
Firearms Evolution: Get acquainted with the history, types, parts, and actions of firearms.
Safety Practices: Immerse yourself in the basic safety protocols necessary for responsible firearm handling.
Ammunition Mastery: Learn the nuances of ammunition types, safe handling, and proper loading techniques.
Operation Insights: Understand the intricate operations of various firearm actions.
Handling & Carrying Procedures: Master safe handling and carrying procedures to prevent accidents.
Advanced Firing Techniques: Enhance your skills with advanced firing techniques and procedures.
Non-Restricted Firearms Care: Learn how to maintain and care for non-restricted firearms for longevity and safety.
Owner/User Responsibilities: Know the legal and ethical responsibilities that come with being a firearm owner or user in Canada.
Secure Storage & Transportation: Gain knowledge on the safe storage, display, and transportation of non-restricted firearms.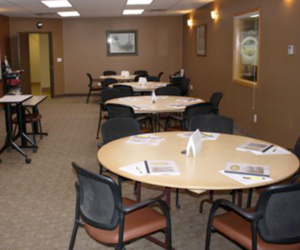 The PAL Certification Classroom
Located in Saskatoon, the classroom setting for the PAL Certification is learner-friendly, with not a bad seat in the room! We ensure that each student is able to view an extensive display of gear, as our dedicated instructor showcases the usage both in person and via a high-definition screen.
Our spacious classroom facilitates the hands-on practical segments seamlessly, setting a comfortable environment for equipment exercises.
What to Expect on the Course Day
Identification Verification: Please come with a valid photo ID such as a driver's license or passport.
Interactive Classroom Training: Immerse yourself in our interactive training sessions, where you will study comprehensive handbooks prepared by experts in the field.
Hands-On Practice: Experience plenty of hands-on practice with actual firearms, guided by seasoned instructors who prioritize safety and education.
Certification Exams: As the course concludes, you'll be assessed through two written and two practical exams to gauge your understanding and hands-on expertise.
Training Available for Groups Across Saskatchewan
We understand the need for quality training across the province, which is why our instructors are willing to travel to various locations for group classes.
Contact us to organize a group class in your area in Saskatchewan today!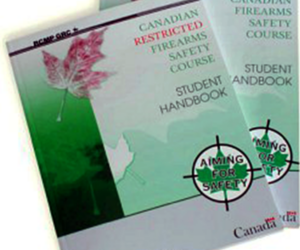 We encourage all students to familiarize themselves with the PAL manual before the class. Write down any questions they can think of and have a solid grasp of the ACTS and PROVE acronyms.
Assume every firearm is loaded.
Control the muzzle direction at all times.
Trigger finger must be kept off the trigger and out of the trigger guard.
See that the firearm is unloaded.
and
Point the firearm in the safest available direction.
Remove all ammunition.
Observe the chamber.
Verify the feeding path.
Examine the bore
During the PAL Certification course, we present an exclusive display of high-quality firearm equipment carefully selected to enhance your learning experience.
Whether you're a novice getting acquainted with firearms or a seasoned enthusiast, our equipment offers a valuable opportunity to get hands-on experience with the latest gear in the industry.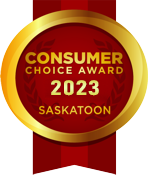 To REGISTER, please contact:
Tim Thiessen
Meet Dave Thiessen and Tim Thiessen, Your Trusted Firearms Instructors
With a combined teaching experience of 20 years alongside my partner, we are your go-to source for firearms training. 
But it's not just about expertise – it's about a lifelong passion. We've spent 60 incredible years hunting the picturesque landscapes of our province, forging a deep connection with the outdoors. Our love for hunting, fishing, camping, and all things outdoors goes hand-in-hand with my commitment to firearm safety and ethical hunting practices.
Over the years, we've had the privilege of teaching and mentoring over 4000 students. Our mission is not just about marksmanship; it's about instilling a profound respect for firearms, the environment, and the importance of ethical hunting.
Join us in unlocking the world of responsible firearm ownership, ensuring that every shot taken is not just accurate but also ethical. Together, we'll embrace the great outdoors with confidence and reverence.
Ready to embark on this journey with us? Let's make safety, skill, and passion our guiding principles.
To REGISTER for the PAL Firearms Certification Course, please contact Tim Thiessen: