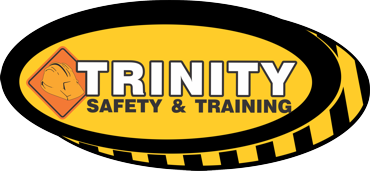 Trinity Safety remains open with COVID 19 Protocols in effect
PAL Firearms Certification Course
The COURSE

To REGISTER please contact Tim Thiessen at (306) 491-1525.

Any person wanting to possess a firearm in Canada must have a valid Possession and Acquisition License (PAL).

Offering a 1 day Non-Restricted Course and a 1 day Restricted Course taught by our certified instructors who will teach you:

-The evolution of firearms,  parts, types and actions

-Basic firearms safety practices

-Ammunition types, handling, loading

-Operations of firearm actions

-Safe handling and carrying procedures

-Firing techniques and procedures

-Proper care of non-restricted firearms

-Responsibilities of the firearm owner/user

-Safe storage, display, transporting and handling of non-restricted firearms

The CLASSROOM

The classroom setting for the PAL Certification is very learner friendly, not a bad seat in the room. Each student is able to view an extensive display of any gear during the class and the instructor is able to demonstrate how to use in person as well as on the big screen TV.

The classroom has ample space for the practical portions of the course like equipment exercises.

The day of the course:

-Please bring photo ID, like a drivers license or passport

-You will be given classroom training on the studied handbooks

-There will be plenty of hands on practice with actual firearms

-At the end of your course you will have 2 written and 2 practical exams to complete

The Prep

We encourage all students to read the PAL manual before the class, write down any questions that they can think of and study the ACTS and PROVE acronyms.

-Assume every firearm is loaded.

-Control the muzzle direction at all times.

-Trigger finger must be kept off the trigger and out of the trigger guard.

-See that the firearm is unloaded.

and

-Point the firearm in the safest available direction.

-Remove all ammunition.

-Observe the chamber.

-Verify the feeding path.

-Examine the bore

The EQUIPMENT

There will be display equipment for use in this course.